Wrinkle Reduction & Elimination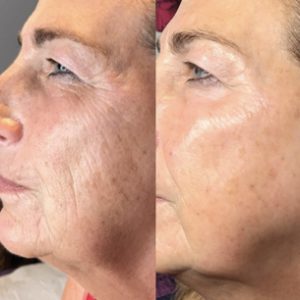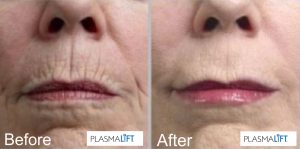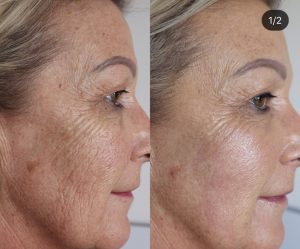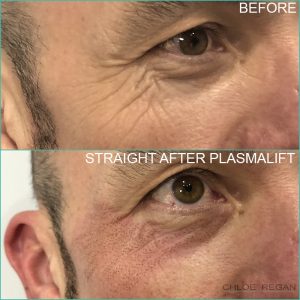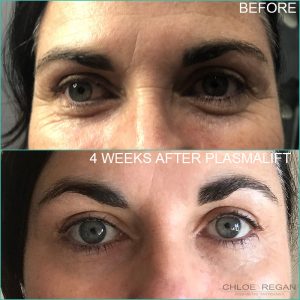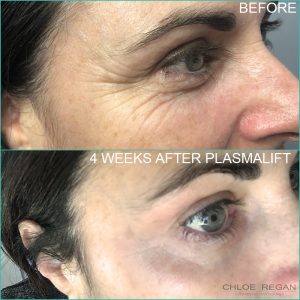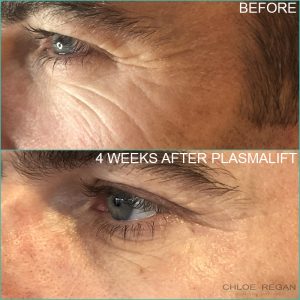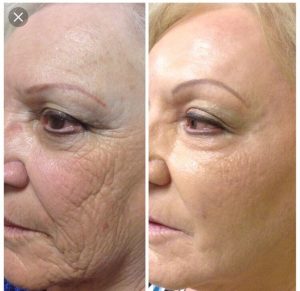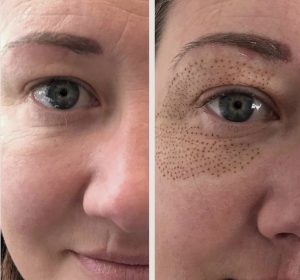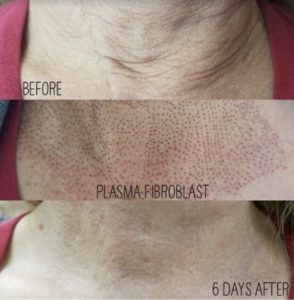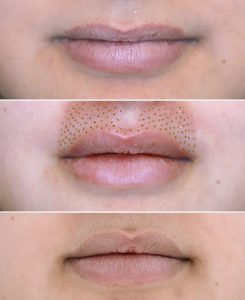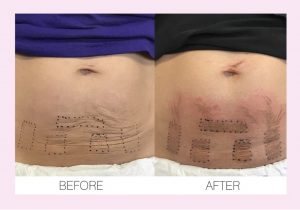 PLF Skin Tightening Lift & Wrinkle Reduction
 This procedure requires a special device call.
The procedure is capable of correcting many skin disorders and problems with little to no risk.
The Plasma Pen converts electrical energy into an ionized gas called a Plasma ark.
This energized Plasma penetrates the skin without physical contact causing a micro-burn into the epidermis layer.
This micro-burn triggers the body's natural occurring dermal fibroblasts cells in the epidermis.
The process shrinks the target area and typically, over several treatments, will produce a visible reduction in loose, saggy or wrinkled skin and many other skin imperfections and disorders.

Dermal Fibroblasts Cells

They are responsible for generating and maintaining the connective tissue between the epidermis and epidermis.
These cells produce protein molecules such as laminin and fibronectin which comprise the extracellular matrix.
These cells promote injury recovery.

Results

Depending on several factors, your results can sometimes be seen immediately or shortly after treatment.
Significant visual results will be seen after 3 to 4 weeks.
Results can last for years and should last as long as they would with costly invasive surgery.

Comfort

The procedure is mild to moderately uncomfortable.
Numbing cream can be used and we suggest getting a doctor's prescription with higher concentrations of numbing ingredients than can be bought over the counter. Everyone's pain level is different and some areas of the body are more sensitive than others.
Risk
There is relatively no risk associated with Plasma.
However, over treatment seems to be one possible minor risk.
A knowledgeable and skilled estethics technician is essential so as not cause over treatment.

Healing and Recovery

This procedure leaves small burn marks on the surface of the skin that scab over in about 24 hrs.
The skin will be slightly reddish after treatment with possible minor swelling over the next day or 2.
You will also experience a slight sunburn sensation for 1 to 2 days and mild itching while the area heals.
Between 4 and 7 days the scabs will begin to flake off and the full effect should be visible within 3 to 4 weeks.
There really is no recovery time needed, however, the treated area will be covered in reddish brown spots for about 7 days.

What Can this procedure do?

Wrinkle Reduction
Fine Line Reduction
Saggy Skin Reduction
Scar reduction
Stretchmark Reduction
Age Spots Removal
Skin Tag Removal
Mole Removal
Sebaceous Hyperplasia Removal
Papule Removal
Erythema – Red Spots
Hemangioma Removal
Psoriasis Removal
Many other skin disorders and blemishes
IMPORTANT
If you are interested in treating a particular skin disorder, please confirm with your Doctor or Dermatologist the name of the disorder and that it is not cancerous.
PRICING Please call and book a free consultation as we can not estimate. If you from out of town, you can send us photos and we will try and give you an idea of what we can do.
Financing Available
Book Your FREE CONSULTATION now
Please be advised that the CONSULTATION is free, however, due to frequent "NO SHOWS" we have now been forced to hold credit information until after your consultation in order to cover costs in the event of a "No Show" or being more than 10 Minutes late. We apologize for the inconvenience.